For me, this November is largely consumed by two things: NaNoWriMo (my #MonthOfGettinIt) and Thanksgiving. Hard work and deep gratitude. It has been a busy, beautiful, exhausting, delightful month so far.
Recently fellow writer Sean Easley posted a picture of his home office on Facebook, and it was so drool-worthy (the bookshelves, you guys—the bookshelves!) that I immediately asked him if he'll share a whole album's worth at The Decorative Writer. To my delight, he's agreed to let us all admire his beautiful work space.
The Decorative Writer is not the most prominent or active part of my website—but it's still one I love. I love it enough to continue revamping it over and over, including this time around; it seems like every time I add a new album I discover my old plugin or formatting has self-destructed. But now I have a brand new shiny one that looks lovely and navigates well; I hope you'll enjoy it too.
I'm a very aesthetically-oriented person. I believe that the spaces we're in affect our  productivity and mood. Maybe that's why I love getting to peer into the rooms of other writers—it almost feels like peering into their workflow and artistic hearts as well. If that's the case, then Sean's a very lucky guy. 🙂 Things to go swoon over: the moody lighting, the beautifully displayed bookshelves, the comfy chairs, the personal touches, the sweet tech setup, much more.
PLUS, be sure you click all the way through to the end, because my favorite thing about Sean's album is when he shares his first workspace: a closet. A literal, functioning closet. If ever there were a symbol of dedication and determination, surely it has to be that. That big, beautiful office was well earned. I find that incredibly inspiring.
Which brings me back to grateful. My most recent post at Writer Unboxed is "Getting Back to Grateful," where I talk about how easy it is for writers to forget how much we already have—and how important it is to stop and remember that with intention and thankfulness.
A couple things that are big in my heart right now on the gratitude shelves:
♥ My beautiful, fun, full road trip with my writer friend Kelsey Macke, where she did book research and we both did good work and good play.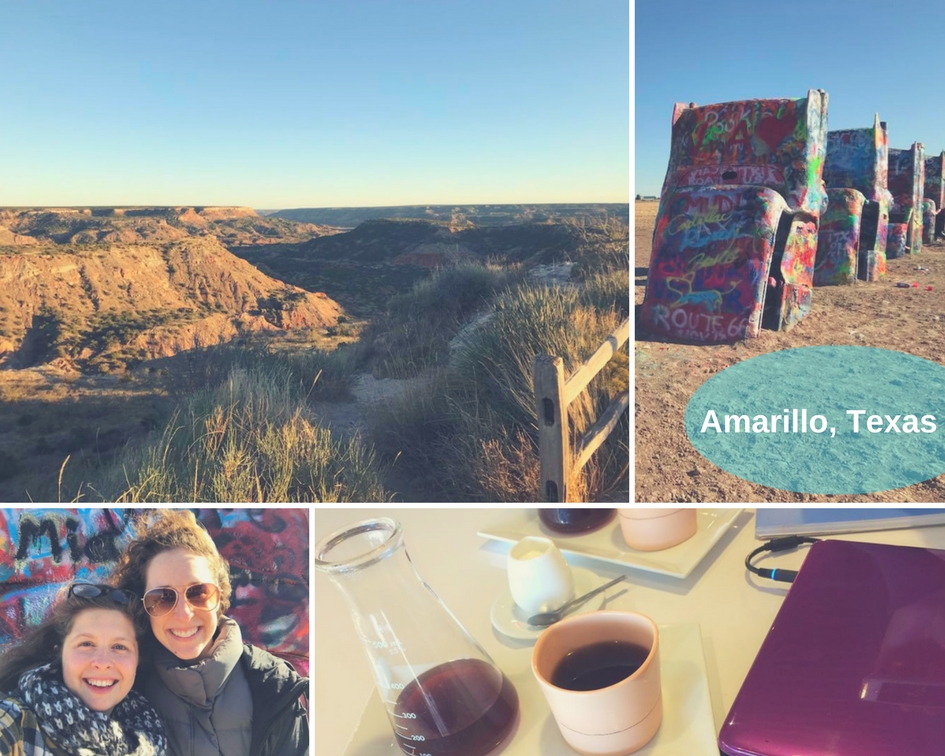 ♥ The kind, positive words so many people have said and shared about my story "So Sings the Siren" in Apex Magazine. It's one thing to have a story picked up by a market you love—it's another to have strangers read and respond to it. That's why we do this, after all, and it feels amazing. Some highlights:
"This is a rather creepy and very short story about pain and about art and about performance. […] It's how the story is able to establish and sell the darkness that is at first concealed […] I like how the story sets this all up and I like the implications of it, the way it seems to me to seek to shine a light on how we treat art […] It's weird and messed up and uncomfortable but I think it's a rather great read!" —Charles Payseur, Quick Sip Reivews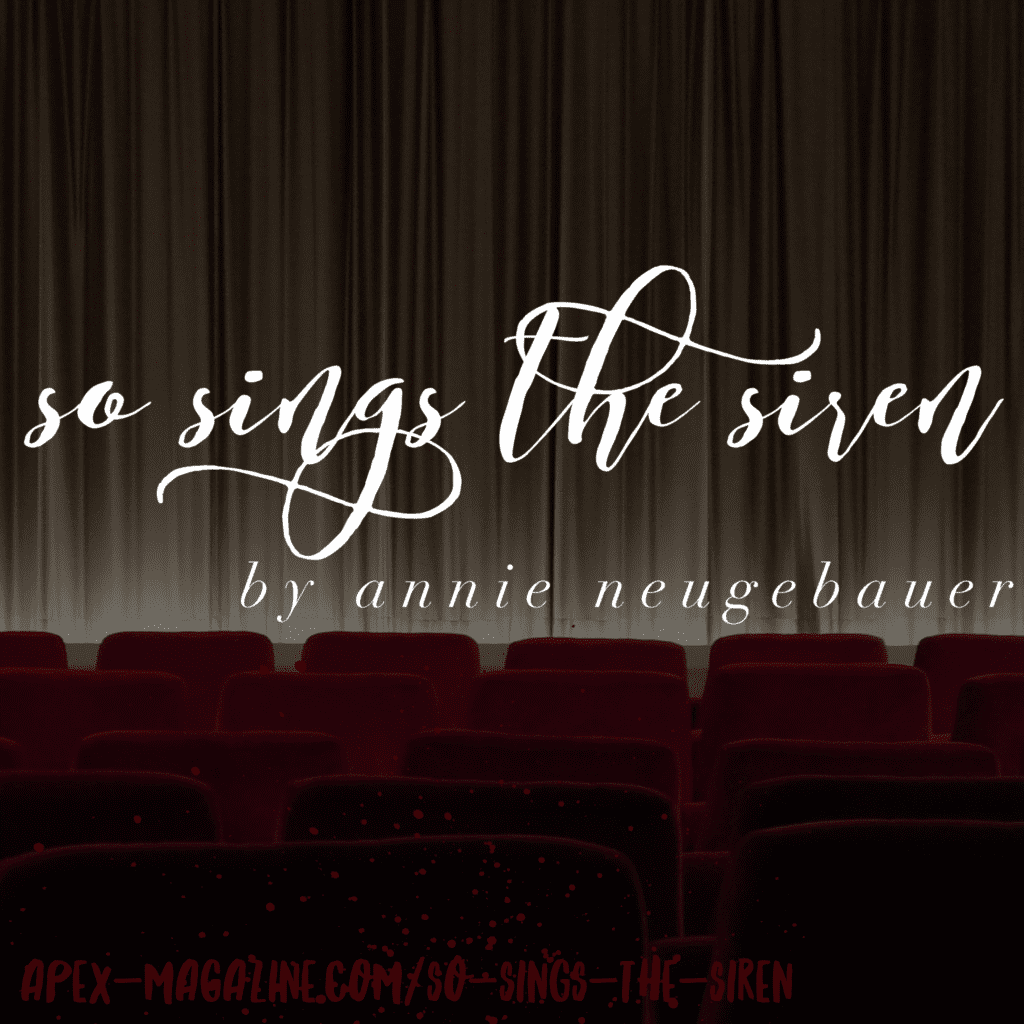 "Well done tale told very succinctly." —Tangent
"A gruesome and moving look at the price of art. […] It's disturbing, but very provocative. Wonderful horror story." —Alex Clark-McGlenn, For Those Who Wait and Listen
"Though short, this tale engaged the reader from the beginning." —SFRevu
"One of the most disturbing stories we've published at Apex Magazine." —Jason Sizemore, Editor in Chief
If you haven't yet, I would love for you to read it too! It does come with a content warning, but if you like sharp things, you can read "So Sings the Siren" for free on Apex.com! (And if you've left a review anywhere that says good things about my story, please do send me the link!)
Don't forget to stop by Sean's album at The Decorative Writer. (Thanks so much to Sean for sharing!)
Before I go to bake pie and drive and sleep and hug: a big, heartfelt thank you to everyone who's in my life, in any capacity. It sure is a beautiful life lately, and if you're reading this you're (at least) a little part of that. So thank you, and happy thanks giving.
Share this: