Well, my fiends and spooklets, it's Halloween day and my All Hallow's Read giveaway has drawn to an end. Thank you so much to everyone who read, commented on, and shared my posts this October! I've had such fun sharing my work with you all.
Now, for the winners. First, I tracked down a suitably magic hat — with plenty of character (because that makes the magic thicker).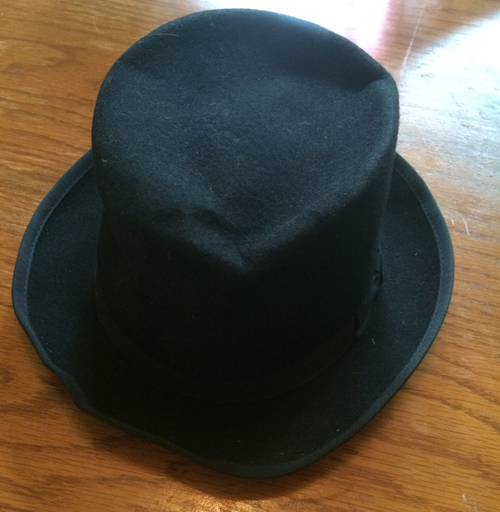 Then I gathered up all of the entrants (plus the number of times each entrant commented) and wrote them all out on slips of paper. Unfortunately, I couldn't find any magic paper, so pumpkin orange had to do.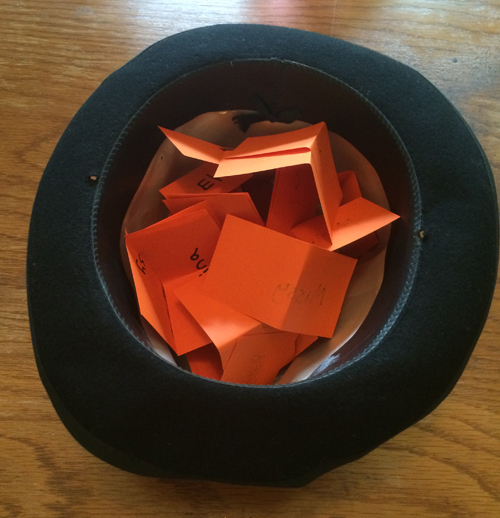 And finally, I drew three names: the winners!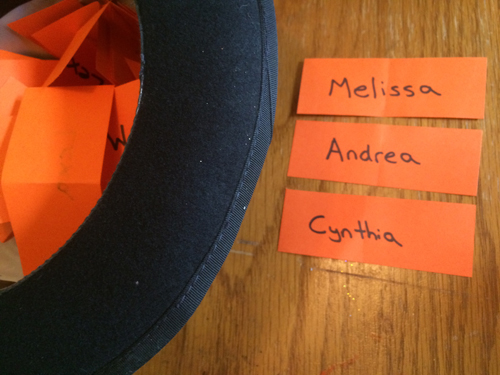 Congratulations to the three winners! Listed here with last names to avoid confusion (we had a Melissa and a Missy):
Melissa Crytzer Fry
Andrea Blythe
Cynthia Robertson
I'll be emailing you soon to get your shipping address and scary book choices. Remember, you can choose any of these three:
It by Stephen King
Bird Box by Josh Malerman
Ghost Story by Peter Straub
Big congrats to the winners, and thanks again to all who played.
I hope you all have a happy, spooky, and magical Halloween!
Share this: