It's almost October! I had to erase like six exclamation points from that! As many of you know, it's my favorite time of year. Last year I did a book giveaway to celebrate All Hallow's Read, and I liked it so much I'm going to do it again. The idea of this "tradition," started last year by Neil Gaiman, is to give the gift of scary books. What better books for me to give away than the two I raved about the most this year?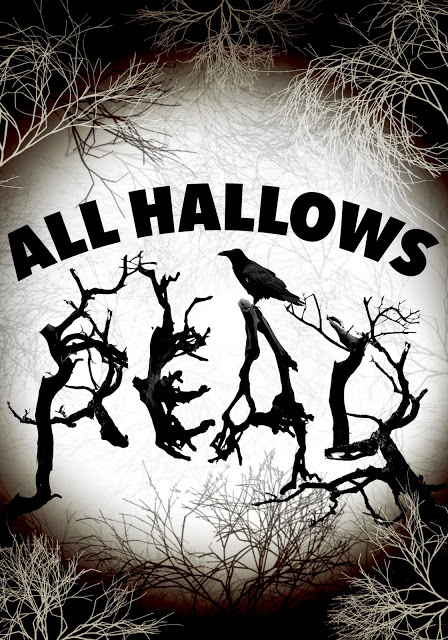 Yep, you guessed it! I'm giving away one free copy each of It by Stephen King and Bird Box by Josh Malerman. As a bonus, if I get over forty comments this month (not including my own), I'll also give away a copy of Ghost Story by Peter Straub! The details of the contest are below.
When thinking about what I would post this month, I realized that I'm way behind on reprinting my published poems here for you to read. (I try to make as much of my work as possible free or cheap and easy to get your hands on!) Do I have enough scary/eerie/spooky poems published to warrant a month's worth? You betcha. 😀 So stay tuned for "The Hadal Zone," "The Lurking," and "Light and Liquor." Just in case poetry really isn't your thing, also thrown into the mix will be my guest post for the Horror Writers Association blog series Halloween Haunts. I'll be sharing my 10 tips for creating a wicked Halloween costume.
The Rules
You must comment on one of my blog posts during the month of October to be entered to win. You can be entered once per post, so if you comment on every post that month you'll have the best chances. To be valid, comments must be made before Halloween day: 11:59pm CST, 10/30/2015. Winners will be selected through a random drawing generator and announced on Halloween. Winners will be able to choose their book preference in the order they were drawn. To receive your book, you'll need to email me your address for shipping. I'm reserving the right to only ship within the US just in case shipping to Timbuktu costs $200, but I'll ship anywhere that I can within reason. If you're too far away to ship to, I will gladly gift you an ebook version if you win. That's it! Pretty simple; I just want to share the joy of spooky books.
[Note: If you would like to comment but don't want to be entered in the giveaway, just drop me a note and I'll take you out of the drawing.]
In the meantime, you can browse the Halloween category of all my old blogs. 'Tis the season!
Best of luck and happy hauntings to you all. Love,
Your Friendly Neighborhood Mistress of the Macabre ♥
Share this: