Happy October! It's my very favorite month, so I'll be doing some seasonal things here on the blog to celebrate, including a giveaway (details below)! I plan to share some of my own horror with you guys, including my Halloween story "Jack and the Bad Man" that will be podcasted (audio) at Pseudopod near the end of the month. I might share a poem as well, or some other goody, and I like to wrap up October with a links roundup of all my favorite seasonal/topical posts I find around the web. So if you read anything great, feel free to send it my way!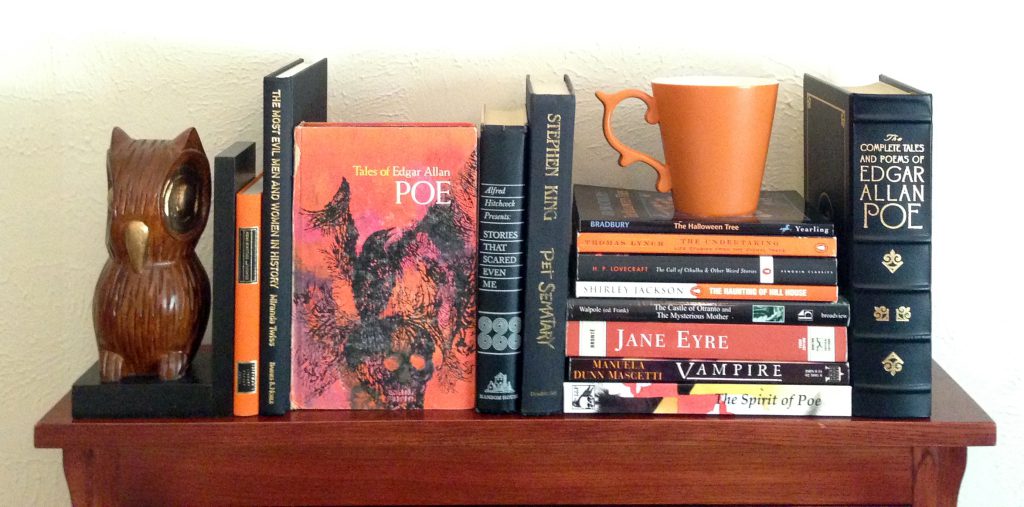 I'm also trying something new on Twitter. Lately I've been irresistibly in the mood for my very favorite author: Edgar Allan Poe. Luckily I have three different copies of his collected work to choose from. 😉 So as I re-read his poems and stories throughout the month, I'll be tweeting one of my favorite quotes each day under the hashtag #AMonthOfPoe. (I might throw in a few quotes from other authors about Poe, too.) I think it'll be fun, so make sure you're following me @AnnieNeugebauer, and by all means feel free to join in with some of your own favorite Poe lines. Be sure to add the hashtag to your tweet so I see it!
"For the moon never beams without bringing me dreams of the beautiful Annabel Lee." — Edgar Allan Poe (What a beautiful use of anapests!)

— Annie Neugebauer (@AnnieNeugebauer) September 25, 2014
Also around teh interwebs this month: the Horror Writers Association (HWA) has launched the "Horror Selfies" campaign in an effort to highlight the exceptional work produced within the horror genre. Horror creators and fans can get involved by submitting a selfie with their own message to help promote the genre. The campaign has already received selfies from the likes of Peter Straub, Aaron Sterns, and Ramsey Campbell. And, yep, you guessed it; yours truly has already sent hers in. You can see my horror selfie here! (I adore the fact that one of my tags is "monster.")
Last but not least, I'll be doing a giveaway to celebrate All Hallow's Read!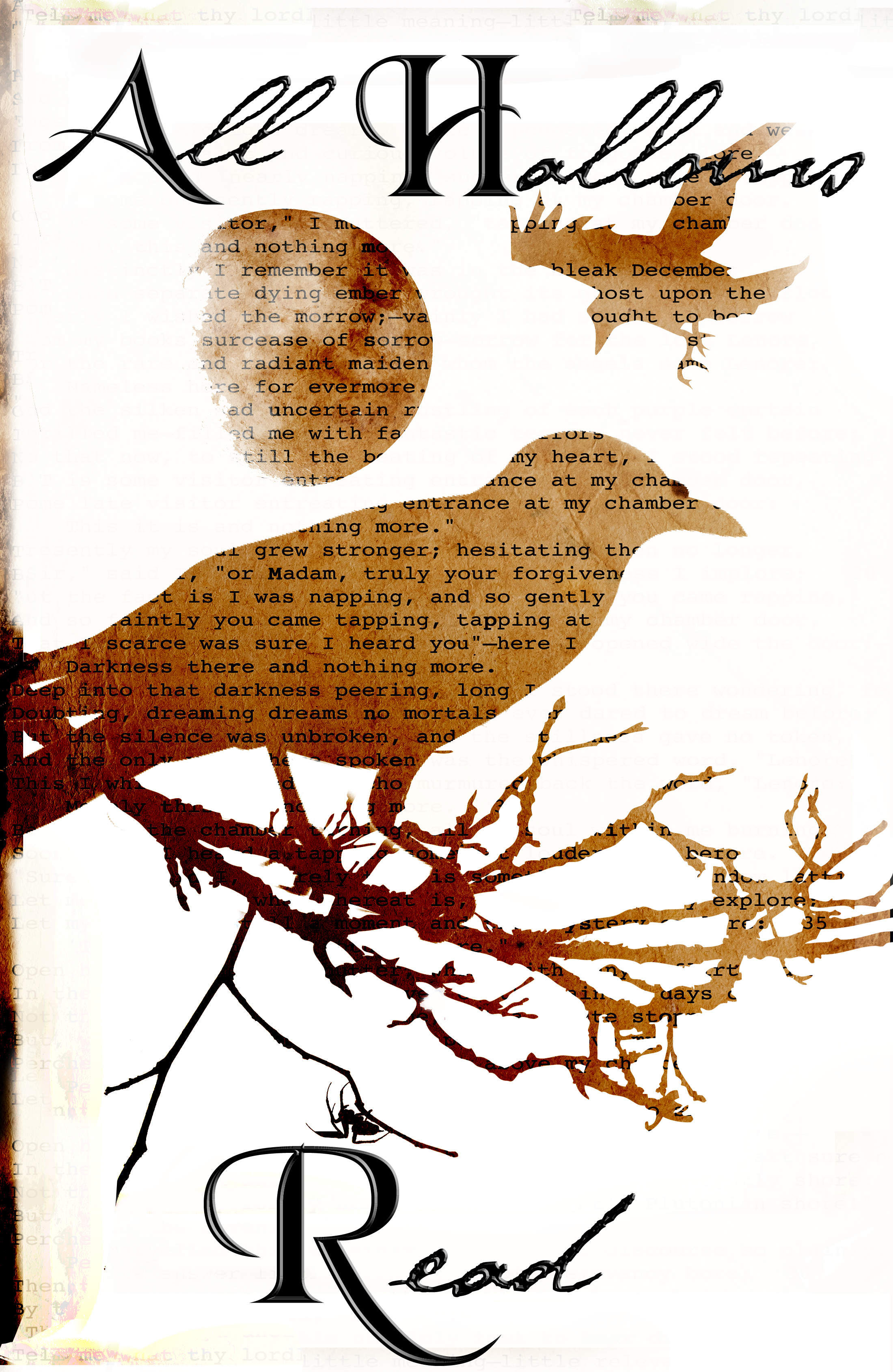 What better way to get others into the spirit than by gifting the books that scare me the most? I'll be giving away one copy each of the collected works of Edgar Allan Poe and Stephen King's The Shining. Are they terribly original picks? No, but they're classics for a reason; they're damn scary! And I'm always surprised by how many people haven't read these. As a bonus, if I get over fifty comments this month (not including my own), I'll also give away a copy of Mark Z. Danielewski's House of Leaves! It's a big, beautiful book that changed me, and I would absolutely love to spread the terror. 😉
The Rules
You must comment on one of my blog posts during the month of October to be entered to win. You can be entered once per post (including this one), so if you comment on every post this month you'll have the best chance to win. To be valid, comments must be made before Halloween day: 11:59pm 10/30/2014 CST. Winners will be selected through a random drawing generator and announced on Halloween. Winners will be able to choose between Poe and King. (If you already own both, don't worry; we can talk, and I'll send you one of my other recommendations.) To receive your book, you'll need to email me your address for shipping. I'm reserving the right to only ship within the US just in case shipping to Timbuktu costs $200, but I'll ship anywhere that I can within reason. [UPDATE: If you're too far away to ship to, I will gladly gift you an ebook version if you win.] That's it! Pretty simple; I just want to share the joy of spooky books.
[Note: If you would like to comment but don't want to be entered in the giveaway, just drop me a note and I'll take you out of the drawing.]
By the way, be sure to stop by All Hallow's Read to watch Neil Gaiman's silly video and to browse through stars' scary book recommendations! It's great fun.
In the meantime, you can get your feet wet by splashing through the Halloween category of all my old blogs. 'Tis the season!
Happy, happy hauntings to you all. Love,
Your Friendly Neighborhood Mistress of the Macabre ♥
Share this: