[If sonnets just aren't your cup of tea, check out the related prose discussion below.]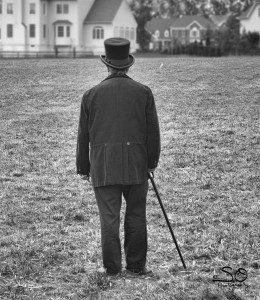 Critique
Sonneteers! At this point, you've done everything you can on your own to make your sonnet shine. The next step, if you're up to it, is getting outside feedback. Now if you're like me, you have a poetry critique group to turn to. But I've found that to be pretty rare. So… I'm offering to be your critique group.
IF you want feedback, I will give it to you. If you're really brave, you can post your sonnet in the comments and see what all of the sonneteers have to offer. If you're a little more hesitant than that, you can email me privately at annie_07@alumni.utexas.net.
Scared? Worried that I'll tear you apart? Well, I'm not that type of critiquer. And the best way to assure that you get only what you need is to ask. When you email me your poem, preface it with what you want. "This is my first sonnet, and I'm not concerned about meter so much as the overall concept. Does the story come across to you?" Or "I want to submit this to a sonnet contest but my meter isn't perfect. Can you help me smooth it out?" Etc. I'm not going to give you feedback that you aren't ready for.
And if you want to share your poem with me without asking for critique, I'd love that! I absolutely want to read your sonnets, whenever you finish them, and I completely understand if you don't want critique! I understand that everyone is at their own level, and I'm not going to judge you in a negative way. I promise. =)
If you didn't finish your sonnet, I'd love to hear why. You can be completely honest with me. And if you have suggestions or things I might think about if I ever teach this material again, please let me know.
For those of you wondering what's involved in poetry critique, here are some of the things I hear a lot:
word choice (if a word or phrase gives the wrong tone)
meter
rhyme
title choice
factual accuracy
clarity of meaning
overall flow and rhythm
message of poem
React
So what do you do once you've received your critique? You absorb, evaluate, and implement.
There's no reason to be afraid of feedback. It's just someone else's opinion. You are still the writer. If they say "this sounds bad," and you disagree, you don't have to change it. It's your creative project, remember? Consider, decide, and act. No good critiquer is going to be insulted if you don't agree with what they say.
Share
Not everyone shares my goals of publication. That's perfectly fine. But I will admit that if you've spent so much effort on a poem… I can't understand why you wouldn't want to share it with someone. Whether it be me, your spouse, your cat, or at a local open mic night, I encourage you to show it to someone you trust.
And if you're really brave, submit it for publication! I have tips on how to get started with that both here and here. Also, mention this to me in your email and I might be able to recommend a venue to you.

Posts in the Sonnet Building series:
Step 2: "Structuring a Skeleton"
Step 3: "Filling out the Flesh"
* * *
Prosers: How do you decide when to listen to critique feedback, and when to let it wash over you? Have you ever had an experience that made you question your own judgment?
Sonneteers: Thanks so much for joining me! Writing a sonnet is no easy feat, and I really admire your courage in giving it a try. Hopefully it was a positive experience for you, even if you didn't come out with quite what you expected. I wish you the best of luck in your future poetry endeavors.
In case you've missed it, here's the whole series:
Intro to Sonnet Building 101
Sonnet Building Step 1: "Gathering DNA"
Sonnet Building Step 2: "Structuring a Skeleton"
Sonnet Building Step 3: "Filling out the Flesh"
Sonnet Building Step 4: "Muscle Sculpting"
Sonnet Building Step 5: "Final Dress" (above)
I hope you've all had a great National Poetry Month!
Share this: