I'm not even close to the first writer/blogger to bring this up. Two of my favorites are this New York Times article and Natalie Whipple's post. I don't actually agree with everything in both of these, but I think they're well-spoken and worth reading. And of course, I'm going to throw my own two cents in.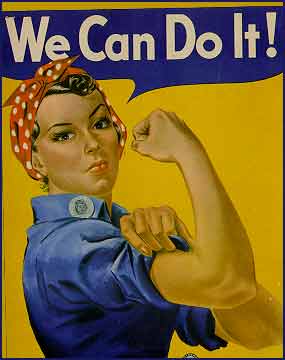 For me, the main problem with this phrase is that it exists. What we should be discussing, in my opinion, are strong characters – or perhaps, in certain circumstances, female characters. If reviewers, agents, editors, readers, and writers started throwing around the phrase "strong male characters," the ludicrousness of the female counterpart becomes clear. By specifying that these desired strong characters are "female," it implies to me:
1) That most female characters are weak.
AND/OR
2) That most females are weak.
3) That most male characters are strong.
AND/OR
4) That most males are strong.
5) That gender alone makes these different topics.
Which brings me to my next point, as evidenced by my "and/or" options. The very phrase "strong female characters" is confusing. Are people who seek "strong female characters" looking for female characters written strongly, or characters who are strong females? And yes, there is a difference. Let's break it down.
Characters Who Are Strong Females
What makes a woman strong? There is literal strength. If someone knows martial arts, lifts a lot of weights, or perhaps is very skilled at gun fights, she can justly be called strong. A person can be physically weak, absolutely. Physical strength can be an excellent symbol of moral strength, but I think far too often, physical strength is conflated with moral strength, so that trend has perhaps outlived its welcome.
So then there is moral strength – what in non-literature life we call "strength of character." Can someone stand up for what she thinks is right? Does she know what she wants? Has she weathered obstacles? Persevered? The problem, of course, is that moral strength is not only subjective, but ambiguous as well. Is the stay at home mom a societal hero, bucking pressure to do what she believes is right, or is she weak for sacrificing her career and power position in society to fill traditional roles?
The problem with "strong female characters" becoming more and more masculine is quite simple: it implies that men are innately strong and women are innately weak. This is not about literature at all actually, but about our society. If we think the ass-kicking assassin is stronger than the wife who bakes cookies – based on that information alone – that's a reflection on our own gender views, not on books. (And by the way, wearing heels while you beat up bad guys doesn't make you "girly," it makes you totally impractical and probably overly sexualized.)
"Masculine" and "manly" should not be synonyms for "strong." "Feminine" and "girly" should not be synonyms for "weak." No, really. This is part of what I love so much about Zooey Deschanel's character Jess on New Girl. She is ultra-feminine and girly and happy and it doesn't make her weak at all. In fact, that she's embraced who she really is makes her super strong, in my opinion. "I brake for birds, I rock a lot of polka dots, I have touched glitter in the last 24 hours…" If you assumed Jess would be weak based on that, you might want to rethink.
[Side note: I'm not bashing "masculine" women/characters. I love masculine women, as long as that's who they feel they really are. I just don't think women should "hide" or "subdue" their femininity because they think it's a weakness, and I don't think masculinity should be used as a measure of a character or person's strength.]
Female Characters Written Strongly
So are there weak women? Sure. It's subjective, as I established above, but all people find certain other people to be weak. Maybe they're too selfish, with few redemptive qualities, or maybe they let people walk all over them and don't stand up for what they believe. Maybe they run from who they really are. Whatever the deciding factors, weak women exist because weak people exist. Does that mean that weak women can't make strong characters? Not if you interpret the phrase to mean female characters written strongly.
Most people would agree that well-written characters:
1) carry the story (meaning they have a story worth telling)
2) seem three-dimensional, complicated, and life-like
3) are emotionally engaging
4) are flawed and conflicted
5) grow and/or change (dynamic)
The execution of these criteria is just as subjective as what makes women strong, so there's always plenty of room for debate. But I'm going to take a much-cited "weak female character" to make my point: Scarlett O'Hara from Margret Mitchell's Gone with the Wind.
Now, many if not most people find Scarlett to be a weak person. She's selfish, spoiled, materialistic, narcissistic, greedy, and somewhat wishy-washy. I believe she has redemptive qualities, too, but let's agree for the sake of discussion that she's a "weak" woman overall.
And yet… whether you love her or hate her, she's one of the strongest, most memorable characters in all of literature. Why?
Her story is the central story, and it's one worth telling. She's vivid, lifelike, and multi-faceted. She's emotionally engaging. She's deeply flawed and equally conflicted. She grows and changes from the beginning of the book to the end, showing that's she's dynamic. By the end of the book, Scarlett has become real to us, and it doesn't matter if we like her or not. She's that well-written.
None of those things make her a "strong woman." All of them make her a "strong character."
The Vast Array of Strong Female Characters
To prove how little this phrase means, here's a sample of some of my favorite "strong female characters." I'm not going to explain why or sort them into which way I mean, just to show how useless this concept is:
Anita Blake
Catherine Earnshaw- Wuthering Heights
Scarlett O'Hara- Gone with the Wind
Jane Eyre
Carrie Bradshaw- Sex and the City
Liesel Meminger- The Book Thief
Oedipa Maas- The Crying of Lot 49
Cherry Darling- Planet Terror
Lennie Walker- The Sky is Everywhere
Annah- The Dark and Hollow Places
I think you'd be hard-pressed to pick out exactly why I think these female characters are strong, and whether it's because they're strong people or strongly portrayed.
So my vote? Let this phrase die. At best it's vague and subjective; at worst it's confusing and sexist. Instead, let's talk about female characters, strong people, and well-written characters, with specific traits that we like.
What are your thoughts?
Share this: